EmfToXaml beta
EmfToXaml è un convertitore di metafile Emf/Wmf, formati usati soprattutto per le clipart di Office, in XAML, formato xml per il futuro ambiente grafico, nome in codice Avalon.
Si tratta di un software con interfaccia grafica che permette di visualizzare ogni singolo record del metafile, di vedere le sue proprietà, di scegliere quale mostrare e di convertire il tutto in XAML.
Il wizard di esportazione permette di specificare quale addizionali tag aggiungiere per racchiudere l'immagine e di avere un resoconto della conversione effettuata.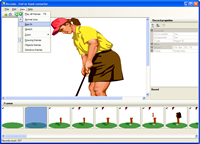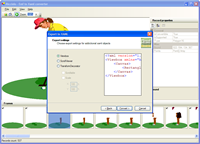 Non è possibile convertire tutti i metafile perché alcune caratteristiche dei records non trovano un corrispettivo in XAML, ma la maggior parte delle clip arts sono convertibili.
Lo zip contiene già degli esempi da provare a convertire.
Il file è scaricabile dal file Download! (886 KB)
English version
EmfToXaml is an Emf to Wmf converter. EMF is the format used by Office Cliparts, while XAML is the XML format uses by Avalon, the next generation Windows Presentation Engine.
You can view view the metafile records using a GUI and analyze properties and frames to be converted into XAML.
The export wizard allows you to specify additional XAML tags and get a report of conversion operation, too.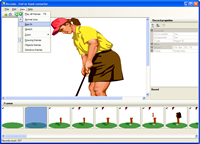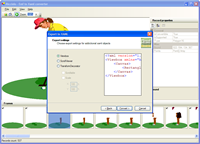 Not all files are convertible because some metafile records are not supported in XAML.
You can download file here:
Download it! (886 KB)
Commenti
Approfondimenti